Enthusiasm
Bringing Passion to Your Performance

I'll never forget my first speech. It wasn't actually my very first speech, but I remember it as "the one where it all started." I can still feel the rush of enthusiasm that seemed to pour from my center. I can still picture the shining eyes that beamed back at me. It felt like I was giving my listeners a wonderful gift, and the experience was thrilling.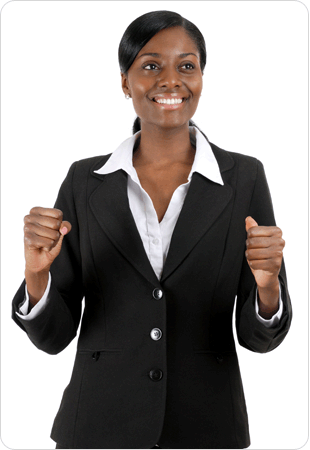 Enthusiasm is an essential element in any successful speaker's delivery. The ability to feel and express enthusiasm is immensely empowering. The roots of the word suggest, "having a god within." It takes you from being ordinary and forgettable and transforms you into a compelling and memorable communicator.
Given the choice, I would much rather listen to someone who, while not being the biggest expert in their field or the most polished presenter, at least is able to speak with passion and enthusiasm. I would listen to that person any day rather than listen to someone with all the qualifications in the world who brings no urgency and sense of importance to the delivery. But enthusiasm is often noticeably absent from the presentations I observe. Everyone knows it should be there, but few are able to make that crucial connection and give themselves permission to step into that powerful place. Many speakers spend all their time on the intellectual and structural aspects of their speech, failing to cultivate that critical emotional component. Or they allow the fear of being judged to throw a blanket over their performance so it never has a chance to ignite. They worry about being "over the top" when they're hardly getting off the ground.
Enthusiasm requires preparation. It doesn't just fall out of the sky when you stand up to speak. It's the result of an intense engagement with your topic, a conviction that you have something important to say, that this particular message is significant for your audience.