Become a clear, confident, engaging speaker
If you have struggled with:
If you're tired of being asked to speak up or repeat yourself…
If you're frustrated because your input doesn't get the recognition or consideration it deserves…
If you're discouraged because your voice makes you seem small, shy or inexperienced…
You're in the right place!
I help business professionals, who need to speak more effectively, overcome limitations and develop practical skills to become clear, confident, engaging speakers.
B.A., M.F.A., Voice Teaching Diploma
Jay Miller has a passion for helping people become more effective communicators. He believes a good speech has the power to change lives and make a difference in the world.
With past experience teaching at universities, and coaching on film sets, Jay now focuses on assisting personal and corporate clients – and has developed a reputation as one of Canada's finest voice and speech coaches. He's been consulted by the CBC, The Globe and Mail, National Post, The Toronto Star, and ELLE Canada, and has appeared on City TV and Discovery Health.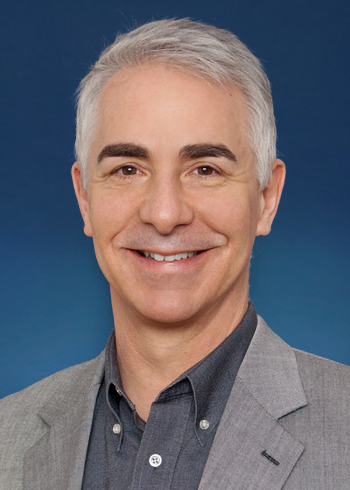 Are you looking for one-on-one coaching?
Click this button to schedule a call with me to discuss your unique needs
Step 2: Choose your training program
We will identify which training program is most suitable for you 
Step 3: Transform your voice
Follow your action plan to become a clear, confident, engaging speaker
Are you looking for self-paced improvement?
Step 1: Sign up for the mini course
Enroll for free in Your Strong Voice and discover if my teaching style is right for you, risk-free
Step 2: Start improving right away
Complete the mini course and implement the training to begin seeing results 
Step 3: Enroll in the full course
Sign up for the full 6-module step by step course to sound strong, confident and authoritative whenever you speak and become a speaker that engages others
Your voice program has helped me tremendously, and in unexpected ways. I've been much more engaged with people, and continuously create more of a collaborative team environment. I deal better with conflict, and make my points in a discussion more emphatically. Taking time to breathe properly has been at the core of it all, and with your training, it has been much easier to master. So thank you again. Your class had a very positive and lasting effect.
Your voice training has had an impressive impact on my daily life. I feel even more confident than before, and more comfortable conveying my ideas and thoughts, because people now get engaged easily when I speak. I've also become very aware of the way I talk. I more quickly notice the poor habits we've discussed and fix them right away. In fact, most of my breathing and speaking problems are gone already!
When I started voice and speech training with you, we set three goals for improving an area of my business. After taking the lessons and applying them fully, I've found it has not only helped what I initially wanted, but improved every aspect of my life. I sound and feel stronger, I'm more confident, and I see things in a different way. Before I started with you, if someone told me voice lessons would affect far more then my voice, I would have laughed them off. How wrong I would have been!
I quite enjoyed our voice sessions, and have talked to friends about the positive impact it has had in the way I speak, breathe, and most importantly, the confidence it has given me. I am indebted. Working with you was a life-altering experience. I look forward to continue training with you.