Presentation: Making the Connection
When you give a presentation, your aim is to make a connection that produces a result. Whether you're reporting or training, selling or entertaining, you must make a connection with your listeners or you've wasted your breath.
There are three dimensions to that connection. You must be connected to your self, connected to your message and connected to your listeners. Any problem with your presentation can be traced to a disconnection in one or more of those areas. Let's look at each one.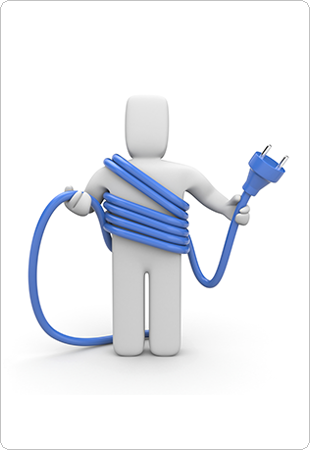 Being connected to your self challenges you to engage every aspect of your being in the interaction, so you really come out and play, and your listeners can appreciate you as a person. Physical tension, mental distraction and emotional dissonance distort your performance, prevent people from seeing the real you and undermine the presentation. Practicing relaxation, breathing, meditation and other activities that promote awareness and optimal wellbeing will enhance your potential for making a personal connection.
Obviously, being connected to your message challenges you to know your content and clarify the core message your listeners need to retain. But it goes deeper than that. You must know why it's important to communicate the message and feel its significance, because that energizes your performance. Delivering the information is not enough. Examine your material. Ask yourself, "What is most important? Why is it important?